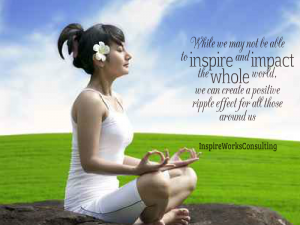 I cannot thank you enough for what an extraordinary job you performed on my resume and cover letter. I couldn't believe my eyes when I saw my newly transformed resume! It was truly an inspirational experience to view my accomplishments through Tammy's eyes. I was blown away! Thank you Tammy for your impeccable talent and confidence boost! Tammy Inspired Me! – Beth Clark, Private Practice Therapist
---
Thank you Tammy for writing a mind blowing bio for PCWizrd. You helped show what makes PCWizrd the best in Nova Scotia. We've submitted your documents to the Halifax Chamber for everyone to see and it's going on all our social media and websites. HIGHLY RECOMMENDED!!! – Awsum Scott, Founder and Partner, PCWizrd
---
After selling myself short for 20 exciting years in the nursing profession, Tammy made it all come together in my new resume. I got goosebumps when I read it. – Charleen Austin, Health Professional
---
It is truly a pleasure to recommend Tammy Murray Reid as an excellent facilitator of the Personality Dimensions workshop. I was very impressed with how knowledgeable she was on the topic, how organized she was and how she utilized the time allotted for the workshop. Tammy has an amazing presentation style and was very effective in helping me learn. She has a true gift dealing with all personality types and is able to provide clear instruction while allowing people to talk and feel comfortable in expressing their thoughts.
The information on the various personality dimensions has been very useful to me in understanding my co-workers' personalities and assisting me in learning how to work with them.
Tammy's high energy and wonderful disposition shine brightly and I would highly recommend Tammy as a facilitator of the Personality Dimensions workshop. – Rosanna White
---
In the role of Employer Engagement Specialist/Job Developer, I am the face representing my employer and the face of the employers I am working with. InspireWorks helped me to recognize the integral role I play by improving the employer's quality of work by connecting them with suitable staff. Tammy worked with me one-on-one to put forward the foundation, techniques, forms necessary for a successful, proactive Employer Engagement Specialist. – Carrie Lynn Wall, Employer Engagement Specialist

---
I had the pleasure of working with Tammy for a number of years creating and editing resumes, cover letters, and business cards. She has the amazing ability to take something ordinary and turn it into something extraordinary! She is professional, articulate, and very down-to-earth. I highly recommend Tammy and her creative genius. – Nancy Swallow, Administrative Assistant
---
I recently spent time with Tammy at InspireWorks while she transformed my resume into a document that most represents me and what I have to offer and one that truly "ignites my passion," using her words. It was a very uplifting experience, I feel confident and very blessed that I had an opportunity to work with her. Tammy is professional in every way, focused and a great communicator. Her resume writing skill is second to none. – Sandra van der Made, Sales & Customer Service Professional
---
Meeting with Tammy was like taking a deep breath of fresh air. As an empathetic listener, she gave me the space I needed to express my needs and be myself. She provided me with great tips, tools and advice tailored to my personal and professional goals, while emphasizing my core values. Drawing both from her vast experience and her own entrepreneurship story, she delivered both a wealth of resources and the boost I needed to move forward. I highly recommend working with Tammy! – Ali Breen, Career Practitioner
---
Tammy's authenticity, leadership and passion for her profession sets her apart. She has initiated the development of policies of practices and documentation which fostered positive relationship building between the business sector of HRM and priority youth. She has also demonstrated excellent networking skills, quick turn around time regarding work placement and strong work ethic when mediating between clients and employers.
Tammy is committed to empowering all her clients and providing them with opportunities to grow and expand their employment training and in their careers. – Nathalie Caron, Bilingual Career Coach
---
Wonderful person, unfortunately nowadays you don't see a whole lot of this but Tammy is 🙂 very supportive and very honest she honestly wishes the best for everyone; if only we could have more businesses that were genuinely out to help us :)) like how Tammy connected me to a few different local online business groups that are great advertising for my business as well as local networking events that help promote local businesses too 🙂 – Rebecca Warren, Entrepreneur
---
I want to thank you a lot for your time and effort, it looks beautiful…you are the Picasso, Shakespeare and Jerry Seinfeld of resumes!!! – Chris M, Katimavik Volunteer
---
I had the pleasure of attending Tammy Reid's "Personality Dimension's Workshop". She was an excellent facilitator & it was tremendously helpful for me in better understanding my personality & the different personalities that I work with everyday in my business! If you have a chance check out a workshop of Tammy's! You will be glad you did!! – Jenna Ross, Founder & Property Manager at Happy Place Property Management
---
Tammy is a charismatic facilitator and public speaker. Her passion for the subject matter is infectious and she quickly helps her audience gain a fresh perspective. She has deep professional expertise and is generous in sharing it. – Aleksandra Niedzwicka, CHRP, Employment Specialist
---
Tammy is able to convey your resume vision in a professionally tailored format. She is extremely prompt and punctual with responses and makes you feel comfortable with the process. I would highly recommend her. – MJ MacKay, Print Consultant
---
Tammy … provided really great insights in how to make both my resume and cover letter stand out. She was straight-forward and articulate, which made the process so much smoother. I highly recommend Tammy to anyone looking for a boost in their career development. – Cheryl Murray, Market Intelligence Analyst

---
I met with Tammy to get some career direction and now I'm on the right track! Definitely worth the investment – Karen Richard, Design Consultant
---
Who does the professional go to when they need insight into how they represent themselves to other professionals? Tammy of InspireWorks.
Through working with Tammy, I was able to see the small details I was missing from fully showcasing what I could offer as a public speaker and educator to potential audiences. Tammy wove together intent, structure and good old fashion language skills to massage my "good enough" content into something great. I now feel more confident in how I present myself and my skills to the world that hasn't met me yet. Thank you Tammy for adding clarity to a subject most of us find hard to work with: talking about ourselves. – Alison Knott, WordPress Consultant & Public Speaker

---
Tammy updated my resume to incorporate and merge two unique careers. Her exceptional ability to word and enhance my skills will surely be noticed by potential employers as I seek out a new career change. I would recommend her service to all that need it. – Roger Fitzgerald, Geoscience Professional
---
Tammy is a delight to work with. Professional, prompt, helpful. Her expertise is extensive and she can help you drill down to the essence of an issue. – donalee Moultan, Principal, Quantum Communications
---
After reading a fantastic article I decided my resume needed an update and after speaking with Tammy, I was excited to have her feedback and see what revisions she would suggest… The result certainly did not disappoint! Her attention to detail, follow-up and how she articulated experience and skill set was exactly what I had hoped. A former manager shared very valuable advice early in my career which was to "focus on what you are good at and allow others to help with the rest". I highly recommend Tammy at InspireWorks Consulting and I am beyond grateful for her expertise! – Stacey Harrison, Director of Sales
---